30/06/2020
Notice to families
The Victorian government has today announced new restrictions in 10 Melbourne suburbs because of the serious outbreak of COVID-19. IERA is working to minimize this potentially serious risk to our residents.
Families are requested to reconsider visiting their family member at our two nursing homes. It is preferable that visits should only be for essential purposes while the government restrictions continue and until the spread of the virus is controlled.
Regards,
Denis Jones
Director
24/06/2020
Dear residents and relatives,
We would like to inform you that on June 22, the Victorian government introduced new restrictions due to the significant increase in COV19 infections in the following Council hotspots: Brimbank, Hume ,Moreland, Darebin, Cardina, Casey. Details on the restrictions can be found on the Victorian government website : Coronavirus (COVID-19) restrictions Victoria.
We advise visitors to perhaps take additional precautions and consider visiting only for essential purposes or until community transmission in these councils subsides.
Reminder: Anyone with even mild cold symptoms must get tested and stay home. Symptoms include: cough, sore throat, shortness of breath, runny nose, anosmia or loss of smell or loss of taste, headache, myalgia, stuffy nose, nausea, vomiting, diarrhoea.
Regards,
Denis Jones
Director
16/06/2020
VISITORS CHECKLIST
Following COTA Industry Access Code <- Click on to access the full code information
If answering YES to any of the below criteria – entry is not permitted
1. People who have returned from overseas in the last 14 days
2. People who have been in contact with a confirmed case of COVID-19 in the last 14 days
3. People with with even mild cold symptoms must get tested and stay home. Symptoms include but not limited to: cough, sore throat, shortness of breath, runny nose, anosmia or loss of smell (or loss of taste) headache, myalgia, stuffy nose, nausea, vomiting, diarrhoea.
Temperature check to occur.
Visitor handwashing must be performed.
4. People who do not have an up-to-date (i.e. 2020) influenza vaccination
5. Children aged 16 years and under (exemptions can be assessed on a case-by-case basis, for example, where the resident is in palliative care).
Additional Questions:
1. Have you been or in contact with anyone from Brimbank, Hume, Moreland, Darebin, Cardina, Casey?
2. If so, when was your last contact and have you quarantined for 14 days after contact?
When accepting visitors, the following is mandatory as per the visitor's code of conduct:
1. Limiting visits to a short duration
2. Limiting visitors to a maximum of two visitors at one time per family per day.
3. Please contact admin to book your visit
3. Provide evidence that you have received your 2020 influenza vaccination
4. All visitors must continue to practice social distancing, including maintaining a distance of 1.5 meters between yourself and others at all times.
Additional measures:
Conducting visits in:
1. Activity room 3 at Cairnlea
2. Ground floor community hall at Keilor
3. Visiting to occur during administration hours – 9 am to 5pm, Monday to Friday. Exception after hours visit available on Wednesday from 5pm until 8pm.
4. If delivering food, packaged goods or restaurant foods are preferred and must be approved by the kitchen to ensure it complies with the residents care plan.
5. We are ecourange you to have COVID Safe app.
26/05/2020
Dear Residents, Families and Friends,
I am pleased to report that Mekong aged care homes, have commenced visits via our designated visitor's areas. Families now have the ability to make a scheduled time for a face to face comfort and support visit with loved ones and we continue to offer IPADs, IPhones, larger screens with speakers and all of the other social media methods of maintaining contact with each other.
Families and residents have let us know that they are so pleased we have provided an opportunity for them to be able to see each other again face to face, and that the screening protocols we have in place provide a level of comfort to ensure we are doing everything we can to keep visitors, residents and staff as safe as possible.
Our staff have worked tirelessly to set up the hubs, systems and processes at very short notice to ensure IERA complies with the visitor entry arrangements whilst maintaining our high infection control standards between visits. We ask visitors to keep to the booking and timetables that have been established at each of our homes, so all residents have an opportunity to see their families.
It is very important to remind you that the application of visitation restrictions, including the number of people who can visit an aged care residential home, and our screening protocols, are in place to minimise the risks associated with COVID-19. It has been pleasing to hear that most families have complied with the IERA's entry protocols and visitor restrictions, and I ask that you continue to be respectful of staff and what they are doing to support our residents and families. We will continue to review and adjust our visitation restrictions and processes in light of new developments.
In addition to the visitor restrictions, we are organising asymptomatic testing at both of our homes for all staff, to further decrease our risk of a COVID-19 outbreak.
We are encouraging testing of residents seeking respite or permanent care in the facility prior to presenting for care, this is to limit your loved ones exposure to the virus. If this cannot be completed in the community, will ask for informed consent from you or the resident to be tested at the facility.
We will also seek consent to test your loved for COVID-19 if returning from any hospital department, as this is a high risk area.
Official guidelines recommended COVID-19 testing even if there is a mild respiratory symptom (e.g. new mild cough, repeatedly sneezing, runny nose etc…) and this would require application of precautions until results become available and cleared by their doctor. We will contact you in the case this occurs.
Last fortnight we saw the release of the Visitor Access Code for visiting residential aged care homes during COVID-19. I am pleased to let you know that IERA's care and approach to facilitating visits is reflected in the Code. The Code was drafted and adopted by a range of aged care provider peak organisations and aged care consumer and carer peak organisations and it was endorsed by the federal government through the Department of Health.
Even though parts of Australia are beginning to ease COVID-19 restrictions, the State of Emergency continues in Victoria until at least 31 May 2020, so we will continue to adhere to these requirements, even though some may differ to the Visitor Access Code. I urge you all to continue to observe the restrictions in Victoria, as the threat of a second wave is real.
Remember to continue safe hygiene practices and social distancing, especially when you are out.
In addition to the normal means of contact via the Home where you or your loved one lives, you are welcome to send any questions, comments or concerns related to COVID-19 to us. The email address is mekongcairnlea@iera.org.au
We will keep in touch with you and keep you informed of any changes to the situation. Thank you for your support during this challenging time.
Yours sincerely
Denis Jones
DACCS, IERA Aged Services
17/4/2020
Summary of the facility activity since 18th March restriction.
1. Skype/Viber/other teleconferences: Please be aware that our preferred call time is between 3-5pm and 1 session of 30 minutes per family – this is when our teleconferencing window begins – please be aware that we will try to contact you around this time to avoid the busiest day starts with clinical consumer-focus care priority and admin department stock orders during the crisis community shortage stock level to cater your parents. The workload at this time more balanced for your call to be responded as much quickly if you chose to call in. We will also provide a larger screen with speakers to adjust volume as many residents have visual and hearing difficulties, but this is also designed to enhance the authenticity of the conference.
We are limited in teleconferences equipment resources for the shared needs and encouraged you to supply your parent individual equipment where possible. This individual will more convenient to communicate between you and your parents at both convenience times.
2. Staffing/workforce planning:
Recently recruited a large casual pool of personal care staff, enrolled nurses and registered nurses.
This was done in preparedness for potential staff shortage due to illness or suspected illness
All new staff complete mandatory infection control competencies and all have been vaccinated, training and mentoring is delivered by our senior nurses and carers, clinical management team ensure that this is consumer-focused
3. Communications: In addition to receiving text messaged, families will be updated via IERA's website – we ask that you please see the information provided as this is intended to provide families with reassurance and advice. Residents are kept informed regarding changes that are going ahead at the point of care.
4. Access to facilities:
To date, Mekong has no cases of Coronavirus amongst its residents and staff. We are being vigilant to safeguard the residential aged care environment to the extent possible. We have been closely monitoring the residenttial aged care environment to ensure we are complying and going over and above government-mandated guidelines and recommendations. As communicated to all families previously, the enactment of all precautionary measures requires your support and understanding. Voluntary lockdown is currently being enacted by age care providers right across Australia.
The current example of an aged care facility in Macquarie Park, NSW, where five cases have now passed away. As seen in Europe, nursing homes have been overwhelmed by outbreaks of the coronavirus. However, families are choosing to avoid visitation as IERA's position remains, that non-essential visits are not permitted.
5. Outbreak planning – an outbreak management committee has been appointed and a clear plan has been established in combination with existing policies and the latest government advice.
6. Flu vaccinations – Flu shots have been provided to all residents in the facility with the family's consent. The majority of our staff has also received a flu shot via our GP's. All staff should have their flu shots done by the 1st of May this year, all staff will be reimbursed once they have received the flu shot if done externally.
7. Food supplies, cleaning supplies, personal protective equipment:
Additional expenditure and time have been dedicated to establishing adequate stock supplies due to general shortages, as has been seen in supermarkets and retail outlets. Unfortunately, many of our food, cleaning and medical suppliers have also had limited stocks due to the panic buying that occurred in the community. This is now under control and we have adequate supplies of all essentials. We would like to thank all families, organisations and individuals in donating items such as face masks and hand sanitizers which as we know are in very high demand!
General information:
Entry to the facility is restricted to essential purposes such as end of life and palliative care and is consistent with government decisions.
IERA has not received any additional government funding related to COVID-19. If and when additional funding will be received is unclear, however the funding would be utilised as is directed by government guidelines and regulations to meet the substantial increases in supplies and staffing costs.
IERA prefers that existing employees are to be rostered on duty at times when regular staff are not available. We pay staff overtime consistent with the EBA. Where possible Agency usage is avoided. If third parties arrive at the facility they are subject to screening procedures before entry into the facility and this includes:
1. Checking for fever or any respiratory systems
2. Travelers from overseas
3. Close contact of confirmed cases
4. Received flu shot before May 2020
5. Healthcare workers and residential aged care workers with respiratory symptoms
If any of the criteria is met – third parties are not permitted entry into the facility
Mandatory training has been provided for all staff in two parts. Part 1 was infection control and hand hygiene. Part 2 was COVID-19 specific training and demonstration on adequate donning and doffing of personal protective equipment (PPE). Training and demonstrations are ongoing and will be monitored and reviewed regularly by our clinical management team where improvement is required.
Additional expenditure has occurred on the following: We have added additional cleaning hours since February and have requested that the focus is on the cleaning of frequently touched surfaces such as door handles and handrails. We have also provided hand gel for residents to use and encouraged them to perform frequent hand washing.
Staff has a strong ongoing commitment to their residents. Staff are consulted with on a daily basis regarding the provision of compassionate care and emotional support for all residents and strive on providing consumer-directed care. Staff report if there are any residents who are distressed or have a poor mood and additional support is provided for those residents. In addition, IERA has purchased IPADs and I-Phones to support teleconferences with friends and relatives. IERA has also invested in additional lifestyle hours and service on the Saturday as an additional support for all residents.
Staff are regularly reviewed, infection control processes are monitored and audited continuous improvements are actioned where required. New staff undergoes mandatory infection control training prior to commencement of duties.
Lifestyle staff are required to continue exercise groups and recognise that outdoor activities are important. Residents are involved in garden groups and outdoor walking groups instead of the bus outings. We are looking into alternative and meaningful activities with our lifestyle team.
IERA will cater for items that are necessary to provide adequate personal care and maintain hygiene based on individual resident's requirements. If you wish to send packaged goods you are welcome to, please deliver the items to reception and it will be determined if it is suitable
If there are any concerns, we will alert families via text messages or individual family members as needed.
Thank you.
24/4/2020
Kính gửi Thân nhân Cư trú viên,
Tuyên bố qua truyền thông của Thủ Tướng Chính Phủ vào ngày 21/4/2020
Chính phủ Liên Bang đã tuyên bố tầm quan trọng tối ưu của việc phòng ngừa và các biện pháp kiểm soát lây nhiễm đầy đủ trong việc giảm thiểu sự lây lan của đại dịch COVID-19.
Thông cáo báo chí cũng đề cập đến một số Viện Dưỡng Lão đã cấm các thân nhân & những người chăm sóc đến thăm Cư Trú Viên. Hội Cao Niên Tỵ Nạn Đông Dương không cấm việc viếng thăm nhưng chúng tôi đã bàn thảo với các gia đình về việc giảm nguy cơ lây lan bằng cách yêu cầu Quý Vị chỉ đến thăm khi thật cần thiết. Chúng tôi đánh giá rất cao sự hỗ trợ mà Quý Vị đã dành cho chúng tôi trong vấn đề này.
Thay vì đến Viện Dưỡng Lão để thăm viếng, chúng tôi đã giúp thân nhân liên lạc với Cư trú viên qua điện thoại, nói chuyện qua video, sử dụng iPad & máy tính để có thể nhìn thấy nhau.
Thành công của Chính Phủ trong việc giảm thiểu sự lây lan của đại dịch COVID-19 thật đáng khích lệ. Những tiến bộ liên tục của Chính Phủ trong việc giảm thiểu lây lan trong Cộng Đồng thật sự rất quan trọng.
Thân mến – Denis Jones – Tổng Giám Đốc Điều Hành
14/04/2020
Kính gửi Quý Vị Gia đình & Thân nhân Cư trú viên
Về việc: Chủng ngừa Cúm
Cám ơn Quý Vị đã hỗ trợ các biện pháp của chúng tôi nhằm giảm thiểu nguy cơ lây nhiễm của vi rút Corona cho Cư trú viên bằng cách chỉ đến thăm thân nhân trong các trường hợp thật sự cần thiết.
Chính phủ Liên bang gần đây đã đưa ra yêu cầu mới là tất cả các khách viếng Viện Dưỡng Lão phải chủng ngừa cúm trước ngày 01/5/2020. Một yêu cầu nữa là Quý Vị khách viếng phải cung cấp cho chúng tôi giấy chứng nhận đã chích ngừa cúm trước hoặc ngay khi đến Viện Dưỡng Lão vào lần viếng thăm cần thiết.
Thân mến
Denis Jones – Tổng Giám Đốc Điều Hành
23/3/2020
Kính gửi quý Quý vị Thân Nhân Cư trú viên,
V/v: Cập nhật thông tin
 Dựa trên tin tức cập nhật từ Bộ Y tế vào cuối tuần qua ngày 22/3/20 cho biết do số lượng các ca nhiễm vi rút Corona 19 đã gia tăng nhanh chóng và theo hướng dẫn của chuyên viên cố vấn pháp luật ngành chăm sóc người cao niên. Xin Quý vị lưu ý:
Khoảng cách khi tiếp xúc giữa Cư trú viên với Cư trú viên sẽ được áp dụng tối thiểu là 1.5 mét.
Dựa trên thông báo của Bộ Y tế ngày 18/3/2020 về việc hạn chế thăm viếng, chúng tôi cũng khuyên Quý vị hãy ngưng việc đem thức ăn vào cho Ba Mẹ mình vì Quý Vị thân nhân & bạn bè đã được thông báo là Ban Điều Hành sẽ không chịu trách nhiệm về việc Cư trú viên tiêu thụ các thực phẩm dễ hư hỏng do thân nhân hoặc bạn bè mang vào Viện Dưỡng Lão.
Vì chúng tôi không đảm bảo thực phẩm được nấu tại nhà đạt đúng yêu cầu của tiêu chuẩn Quốc tế về chế độ ăn uống cho những người bị chứng khó nuốt (International Dysphagia Diet Standardisation Initiative) (IDDSI). Chúng tôi cũng không đảm bảo thức ăn đến từ bên ngoài không bị nhiễm vi khuẩn hoặc vi trùng.
Vì những lý do trên, chúng tôi yêu cầu Quý Vị vui lòng NGƯNG mang thức ăn vào Viện Dưỡng Lão cho Cư trú viên & hãy yên tâm, Ba Mẹ của Quý vị sẽ được cung cấp đầy đủ thức ăn.
Việc Cư trú viên đi ra ngoài bằng xe buýt cũng sẽ tạm ngưng kể từ hôm nay & sẽ được thay thế bằng những chương trình sinh hoạt tại Viện Dưỡng Lão.
Cám ơn sự hợp tác của Quý Vị
Đội ngũ chăm sóc Y tế Viện Dưỡng Lão Mekong
19/3/2020
Kính gửi Quý Vị Thân Nhân Cư trú viên,
Vào ngày 18/3/2020, Chính Phủ liên bang đã công bố các yêu cầu mới nhằm bảo vệ các Cư trú viên sinh sống ở Viện Dưỡng Lão. Các yêu cầu này bổ túc thêm vào yêu cầu của Hội Cao Niên Tỵ Nạn Đông Dương đối với thân nhân cư trú viên là chỉ nên thăm viếng nếu thật sự cần thiết.
Theo Chính phủ Liên bang, các trường hợp ngoại lệ chỉ nên áp dụng đối với các gia đình có thân nhân đang ở trong giai đoạn chăm sóc giảm nhẹ, cuối đời hoặc việc thăm viếng là hết sức cần thiết. Xin vui lòng liên lạc với Viện Dưỡng Lão nếu Quý Vị không chắc chắn về những yêu cầu mới này hoặc về việc thăm viếng khi thực sự cần thiết.
Các biện pháp mới được tóm lược như sau:
• Số người thăm viếng chỉ giới hạn 2 người cho mỗi lần thăm & khoảng cách khi tiếp xúc với Cư trú viên là 1.5 mét
• Trẻ em dưới 16 tuổi không được vào Viện Dưỡng Lão
• Không đi vào phòng khách, phòng ăn hoặc giao tiếp với các Cư trú viên khác
• Các nhóm sinh hoạt đến từ bên ngoài sẽ tạm ngưng vô thời hạn
Việc hạn chế thăm viếng vẫn tiếp tục áp dụng cho các trường hợp sau:
• Đối với những người vừa từ nước ngoài trở về, không được vào Viện Dưỡng Lão cho đến hết ngày thứ 14.
• Nếu đã tiếp xúc với người bị nhiễm bệnh (đã được xác định) thì trong vòng 14 ngày không được vào Viện Dưỡng Lão
• Có những triệu chứng mắc bệnh do vi rút Corona gây ra cũng không được vào, xin vui lòng đi xét nghiệm.
• Những người chưa chích ngừa cúm 2019.
Thân nhân & Cư trú viên có thể chọn lựa giữ liên lạc với nhau bằng cách sau:
• Cung cấp cho Cư trú viên điện thoại di động/ máy tính bảng để liên lạc với nhau
• Lưu trữ số điện thoại di động của Mekong Keilor East 0435 582 474 & địa chỉ Email: mekongcareinfo@iera.org.au
• Lưu trữ số điện thoại di động của Mekong Cairnlea 0435 333 073 & địa chỉ Email: mekongcairnlea@iera.org.au
• Bằng cách trên Quý vị có thể liên lạc với nhóm nhân viên hành chánh qua Skype, Viber & Facetime để nói chuyện với thân nhân Quý Vị trong giờ hành chánh. Sau đó điện thoại này sẽ được bàn giao lại cho Y tá trực.
Cám ơn sự hợp tác của Quý Vị
Đội ngũ chăm sóc Y tế Viện Dưỡng Lão Mekong
24/04/2020
Dear Residents' Relatives,
The federal government has stated the "critical importance of adequate infection prevention and control measures in minimising the spread of COVID-19".
The media release also refers to some nursing homes which have banned visits from carers and families. IERA has not banned visits but has worked with families on reducing the risk of transmission by asking families to only visit for essential purposes. We appreciate the support that we have received.
As an alternative to visiting we have provided access for families' to residents by phone, video-conferencing and using IPads and computers to support visual contact.
The government's success in reducing the spread of COVID-19 is encouraging. Continued progress by the government in reducing community transmission is important.
Regards – Denis Jones – Director
14/04/2020
Dear Residents' families & Relatives
Re: Influenza vaccination
Thank you for having supported our measures to reduce the risk of Coronavirus being contracted by residents by only visiting for essential purpose.
The federal government has recently introduced the new requirement that all visitors to residential care facilities must have an influenza vaccination by May 1 2020. A further requirement is that visitors must have a suitable form of proof of vaccination provided to the facility before or at the time of the visit for essential purposes.
Regards
Denis Jones – Director
23/03/2020
Dear residents relatives,
Due to the fast increasing COVID-19 cases updated by the Department of Health over the weekend 22/3/2020 and the advice from our industry legal advisor – LASA. Please be advised the following:
The social distancing of 1.5 meters will be applied between resident and resident.
Basing on the memo from the Department of Health 18/3/2020, we would recommend that the food brought into the facility for your parents should also be stopped as relatives and friends are informed that management will take no responsibility for the consumption of any perishable goods brought into the facility.
As we do not guarantee food cooked at home is met the food texture IDDSI standards. We are also not sure the food from outside is free from bacteria and germs.
For the above reasons, we ask you to stop bringing foods to your parents and please rest assured that they will be provided with adequate food.
The weekly bus outings will be stopped from today and replaced by other internal activity programs.
Thanks for your co-operation
Clinical Management Team
19/3/2020
Dear Residents Relatives – Update on visit restrictions
On March 18, the Federal government announced new requirements to protect residents in Nursing Homes. This is in addition to IERA's request for only essential visiting to occur.
The government advises that exceptions should only be made for those residents who are on active palliative or end of life care or if the matter is absolutely necessary. Please contact the facility if uncertain about the new measures or about essential visiting.
The new measures are summarised below:
Visiting limited to 2 people at one time per day and with social distancing of 1.5 meters
Children under the age of 16 may not enter at all.
No visits in communal areas or contact with other consumers to occur.
No social activities or entertainment permitted indefinitely. Essential restrictions continue to apply:
Returning from overseas, no visit until 14 days after return from overseas.
Contact with a confirmed case of COVID-19 in the last 14 days
COVID-19 like symptoms, no access, please arrange to be tested
Have not been vaccinated for flu in 2019.
Relatives/residents may choose to stay in contact with their relative using the following:
Providing a mobile phone/ tablet for your electronic communication with your parents.
Adding our Mekong Keilor admin mobile phone number 0435 582 474 and email mekongcareinfo@iera.org.au
Adding our Mekong Cairnlea admin mobile phone number 0435 333 073 and email mekongcairnlea@iera.org.au
By adding this, they will be able to contact our admin team for Skype, Viber and Facetime with their parent during business hours. After hours, this mobile phone will be handed over to the Registered Nurse in Charge.
Thank you for your co-operation
Mekong Clinical Care Team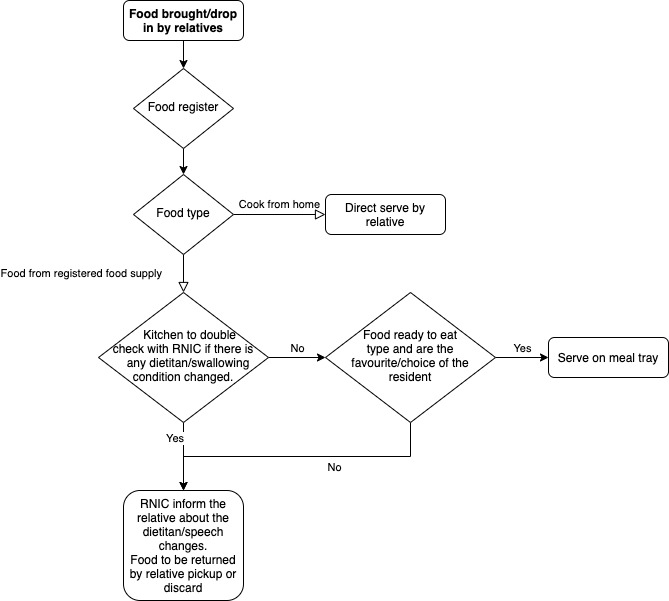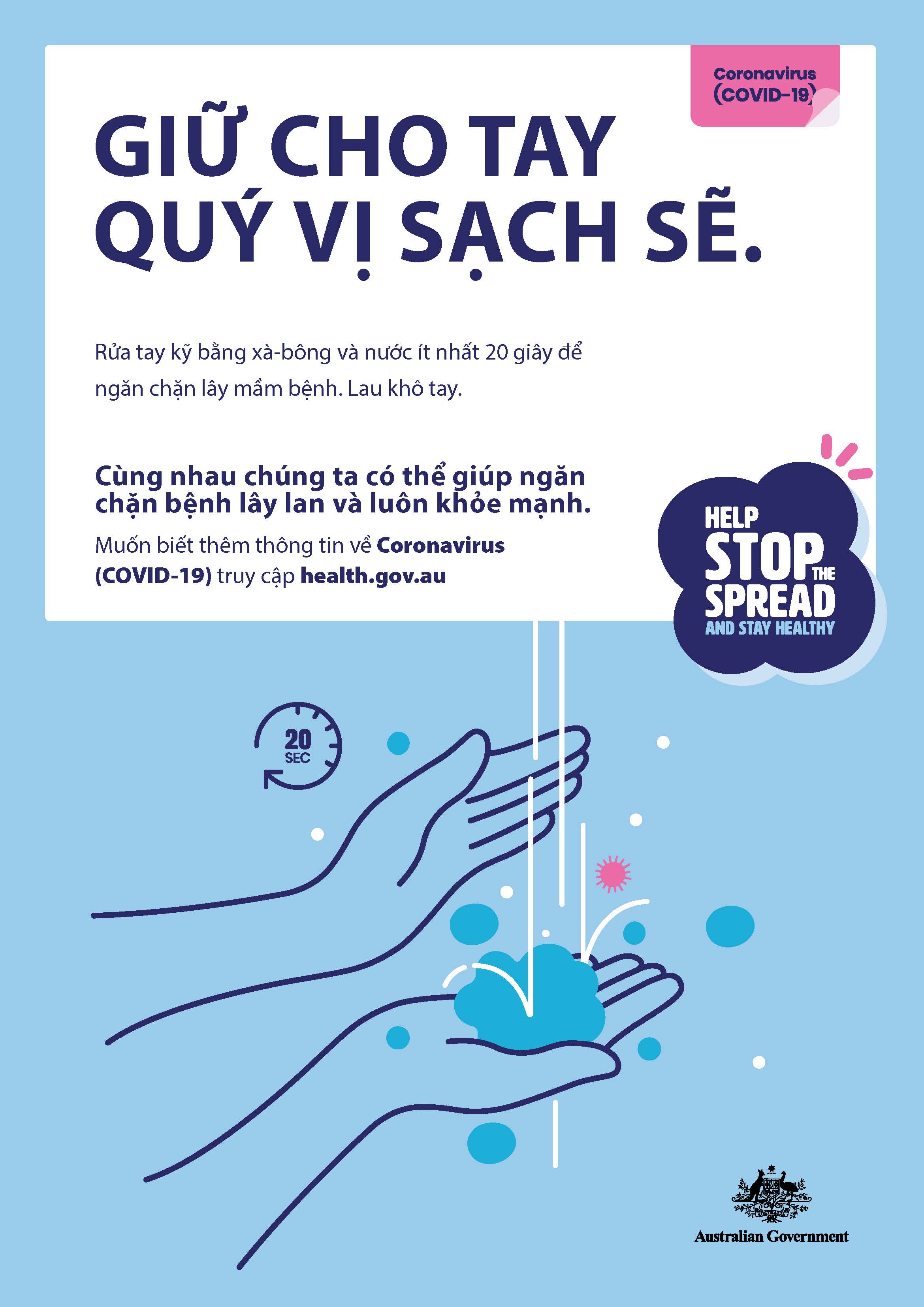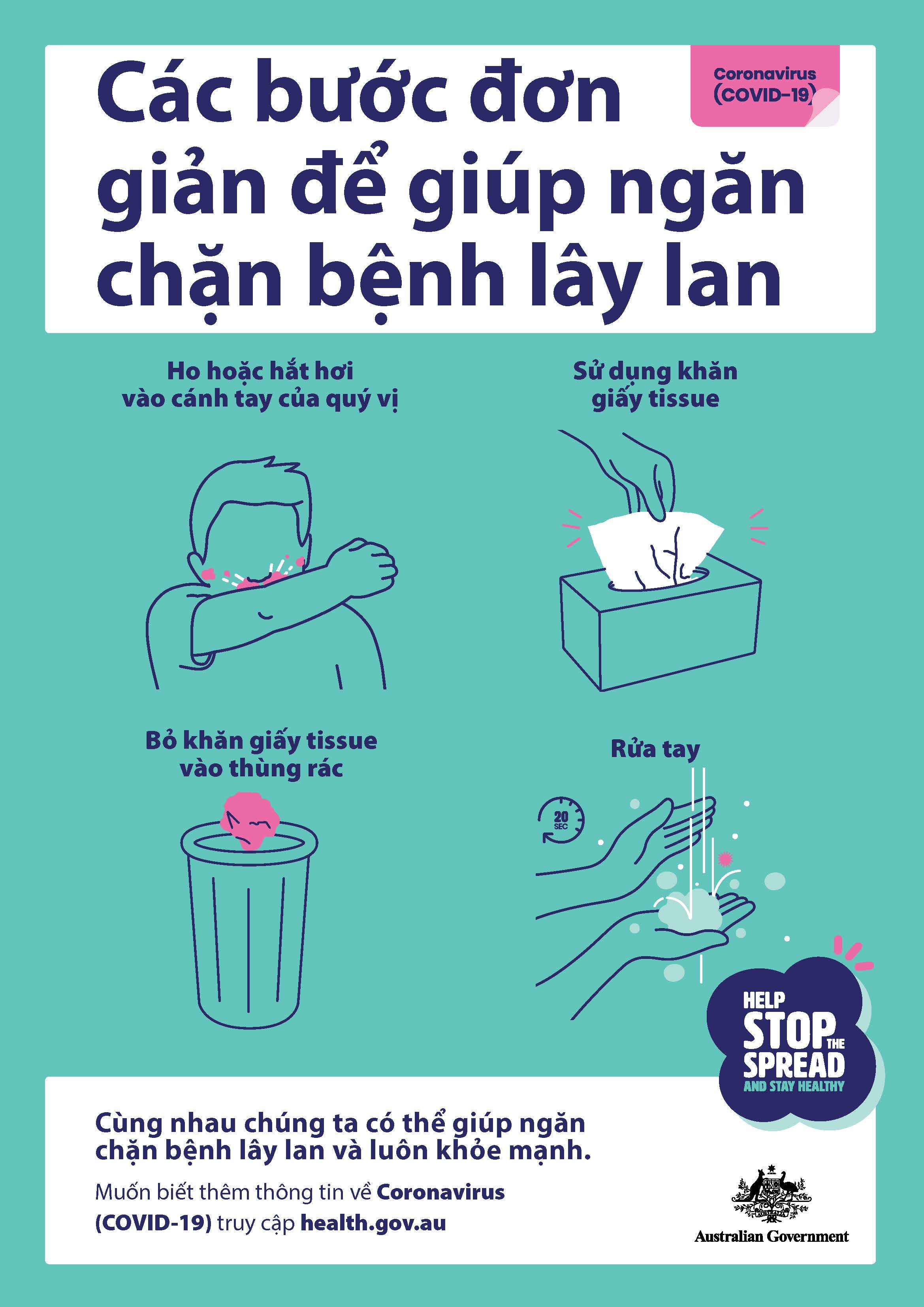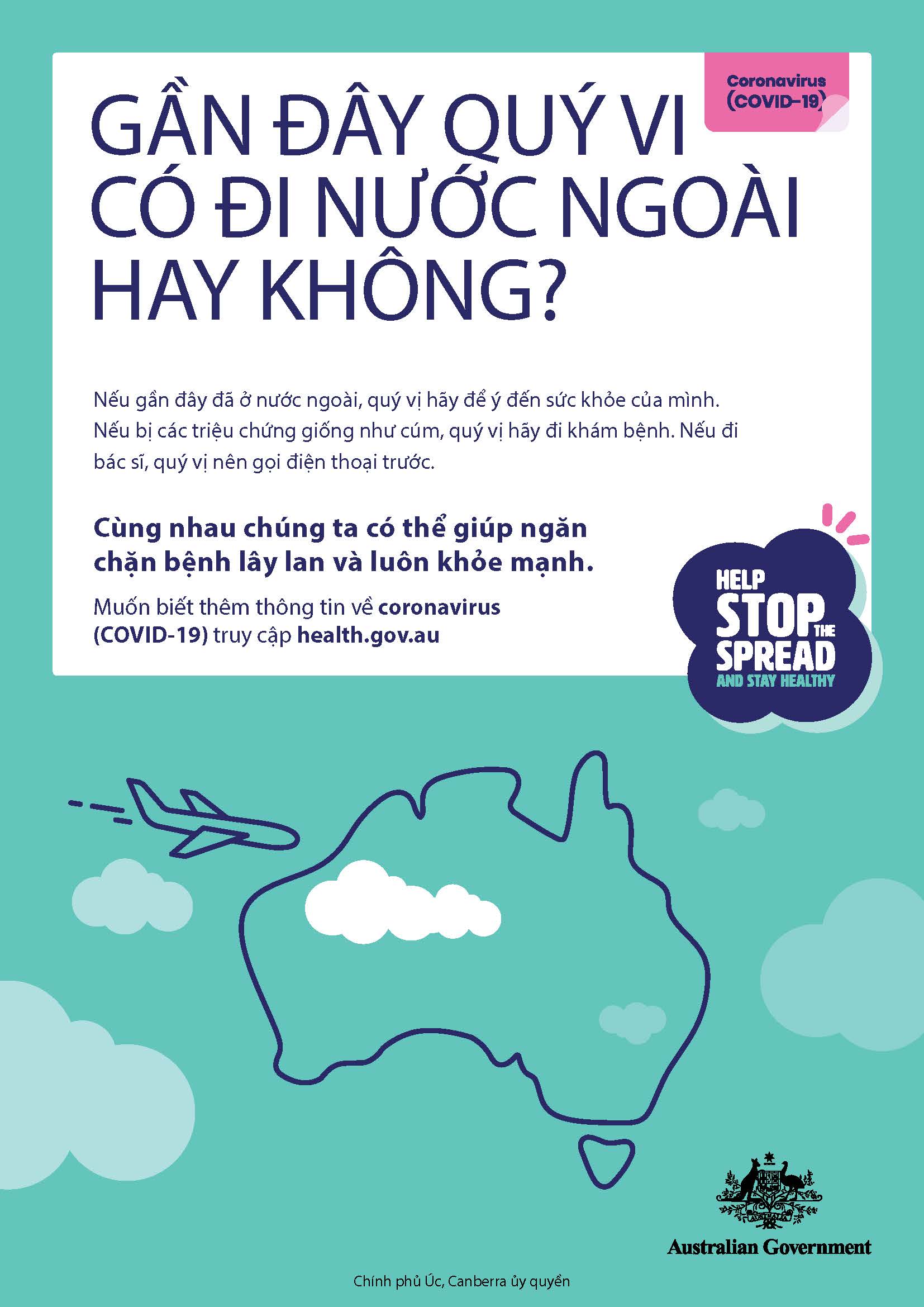 A COMMITMENT TO COMMUNITY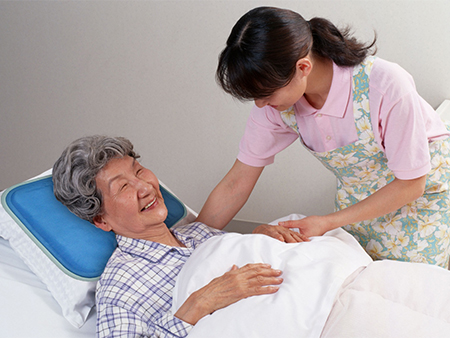 Residential Care provides accommodation, support and personal care for people who can no longer live safely at home. Elderly can live independently in low level (hostel) care, but get help with meals and laundry, and personal care like dressing…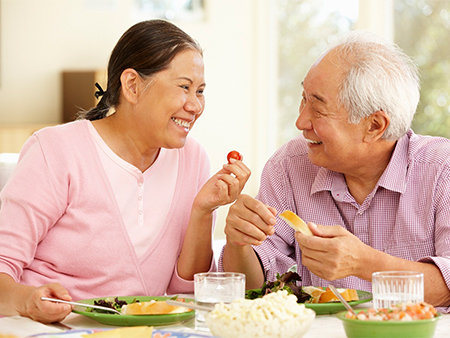 The major goal of the PAG is to support an individual's ability to live at home and in the community by providing a planned program of activities. The program also offers the opportunity for social interaction as well as respite and support for carers.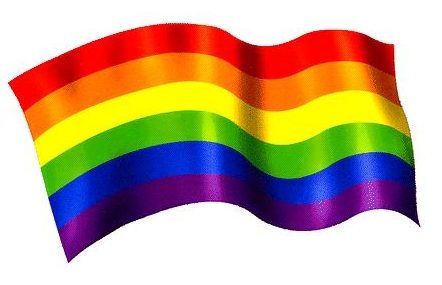 Honouring those who carried this work ahead of us…
We pay our respects to those who have worked to improve the health and well being of their peers. We honour people and organisations in the diverse communities of which we are a part and we celebrate the extraordinary diversity of people's bodies, genders, sexualities, and relationships that they represent. Thank you for having the courage to be yourself and to strive for health across the lifespan.